Skiing is your passion, but you simply don't have the means to keep your equipment up-to-date all the time? Are you looking for a wide selection of branded skis and boards for yourself or your family? Do you need professional advice and service? Then you're in the right place: Sports shop Plank At the Sports Shop Plank at the Grebenzen valley station, you'll find the right boards for you, available for rent or direct purchase. Our team provides comprehensive advice on skis, boards, equipment, clothing, and accessories for your next snow adventure. Come by; we look forward to seeing you!
Want to hit the slopes but don't have equipment? From beginner skis to snowboards to racing carvers, we offer you the full range. You can also rent the complete equipment for your ski day with us.
In the ski depot, snowboards, skis, and poles can be securely stored, saving you the hassle of unpacking and packing from the car.
Find more information on the website.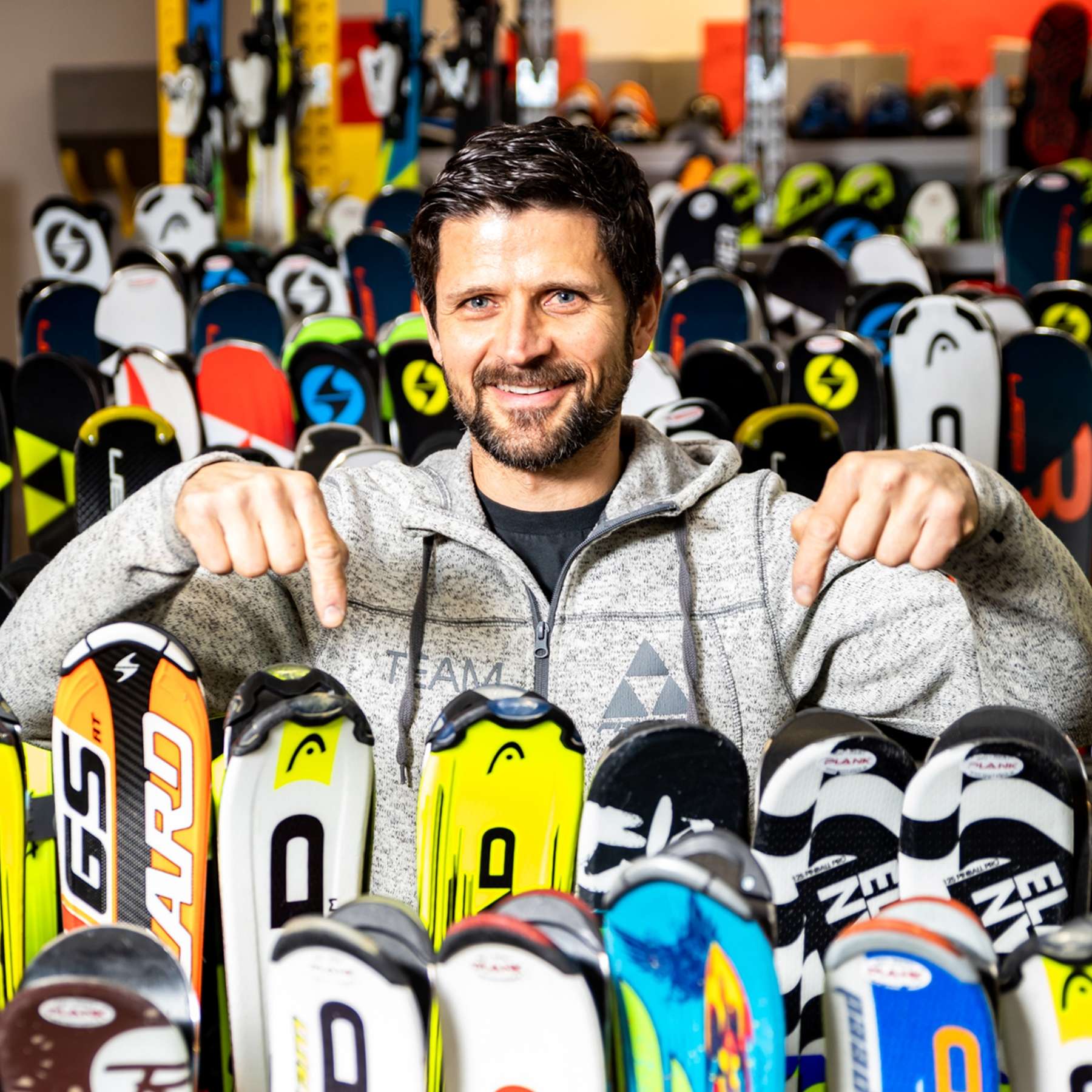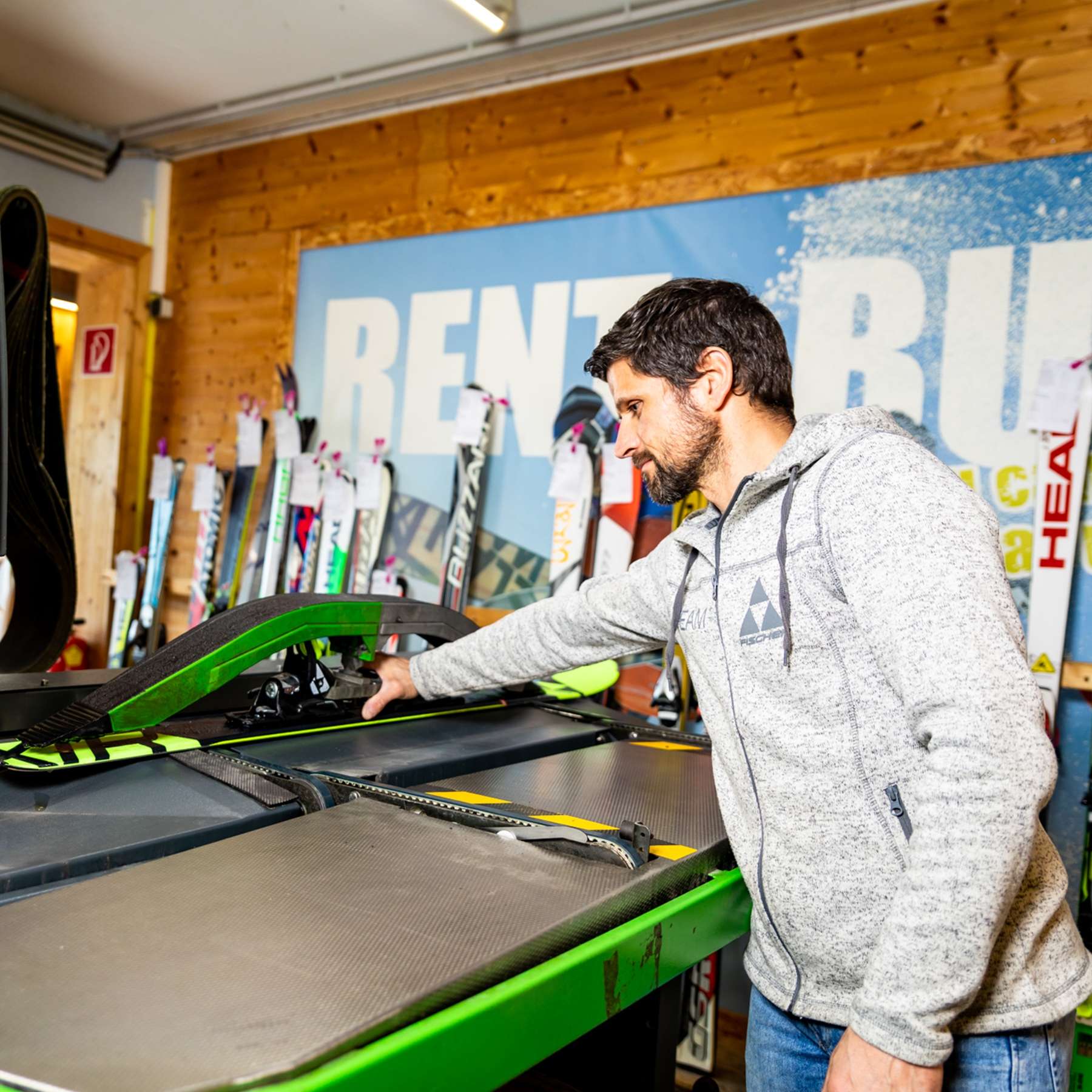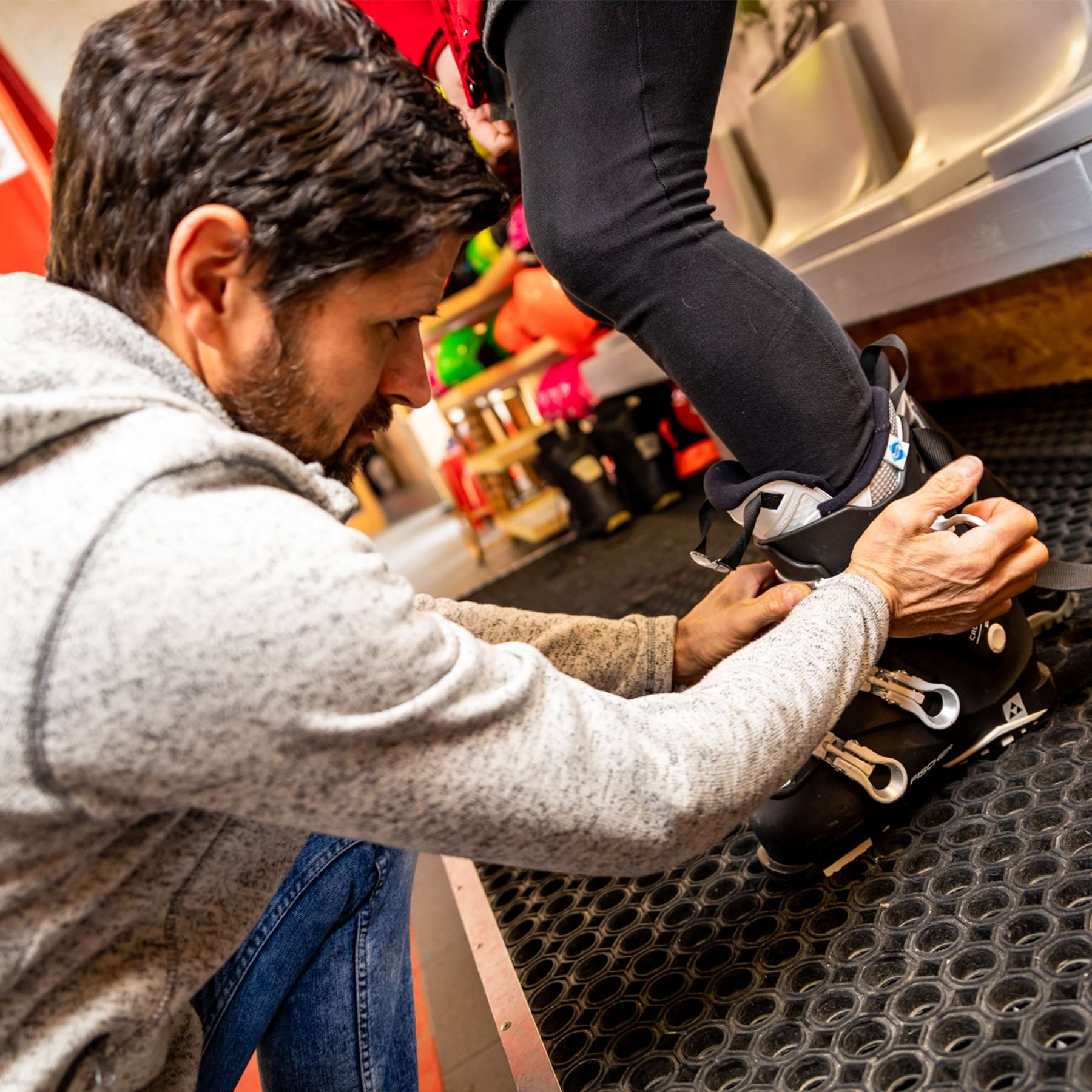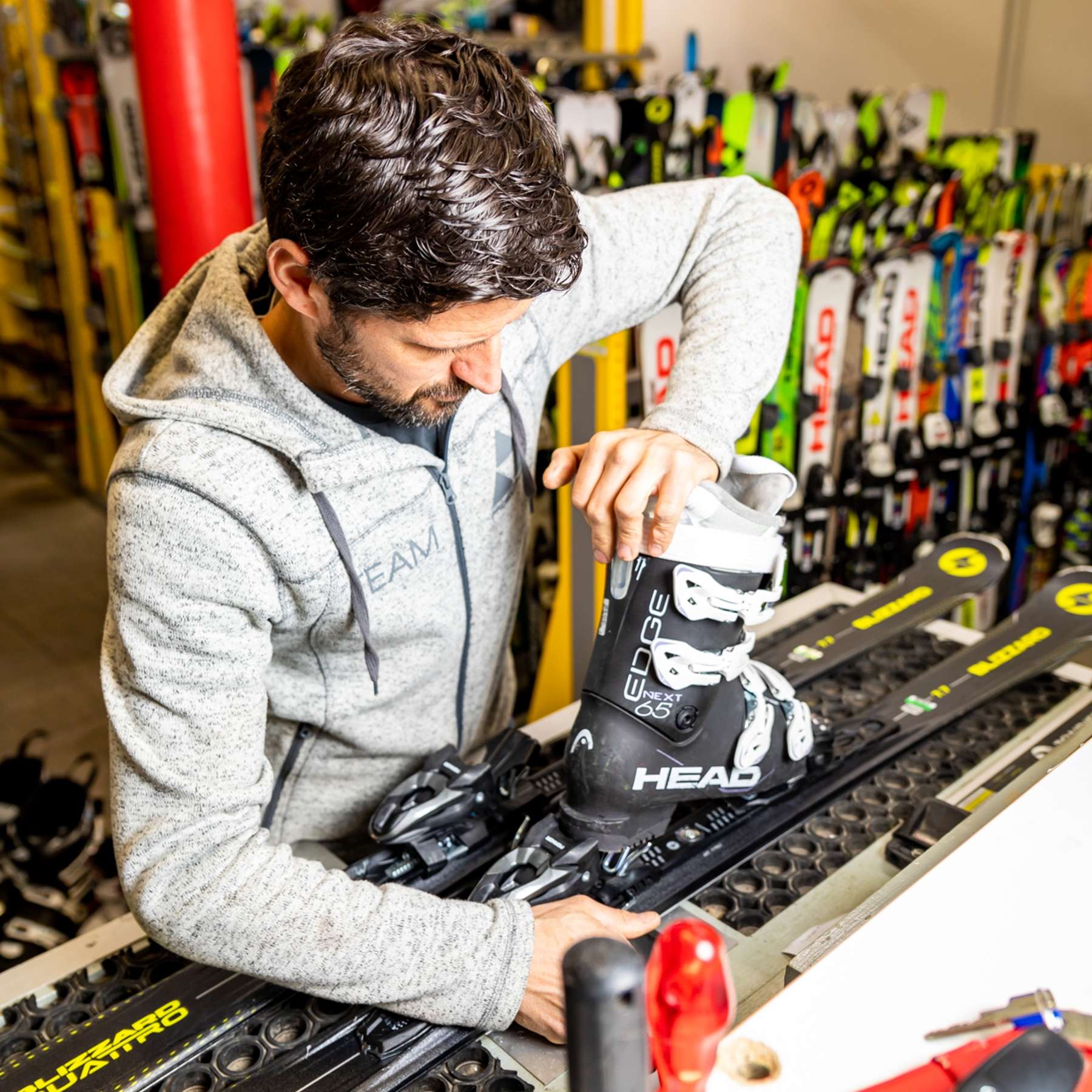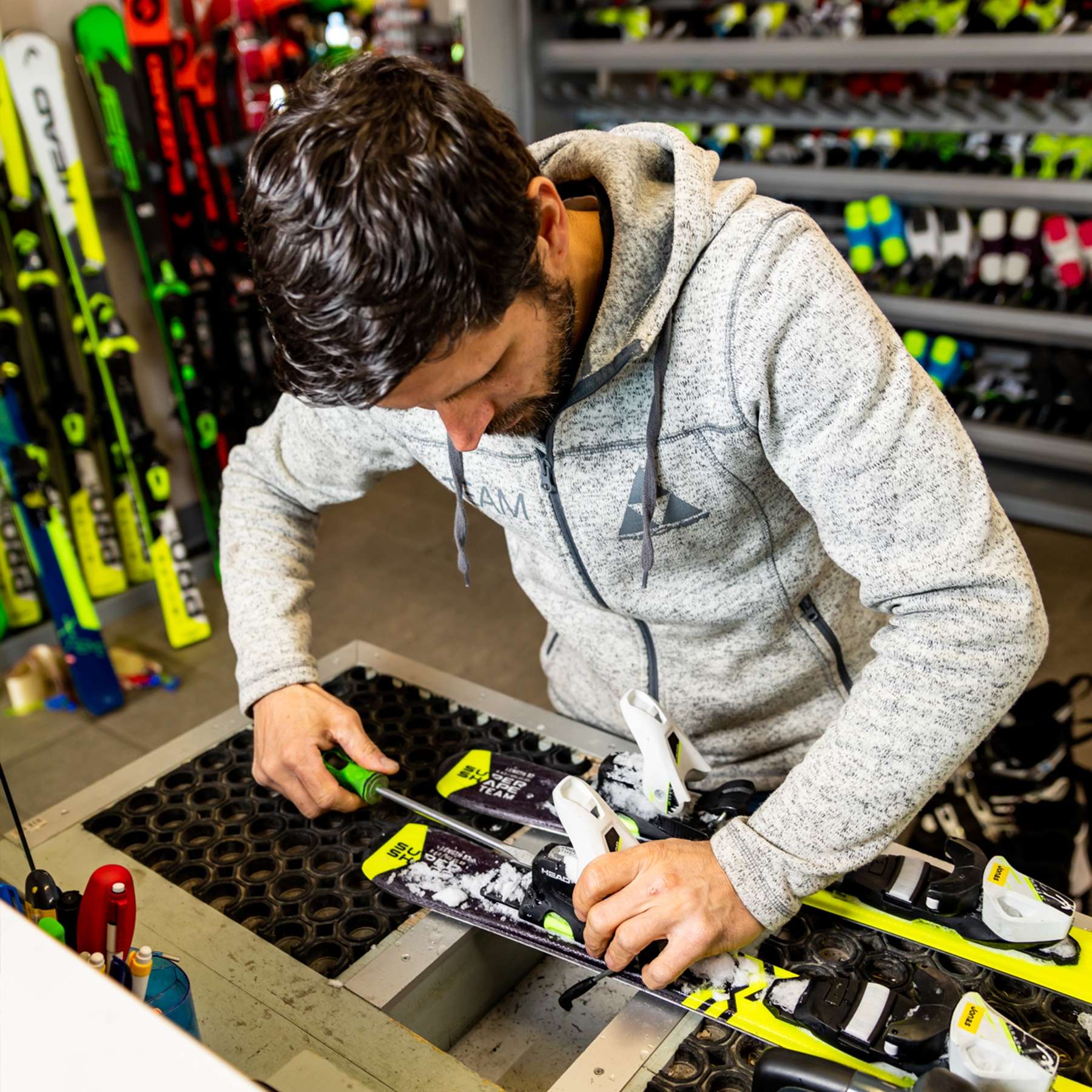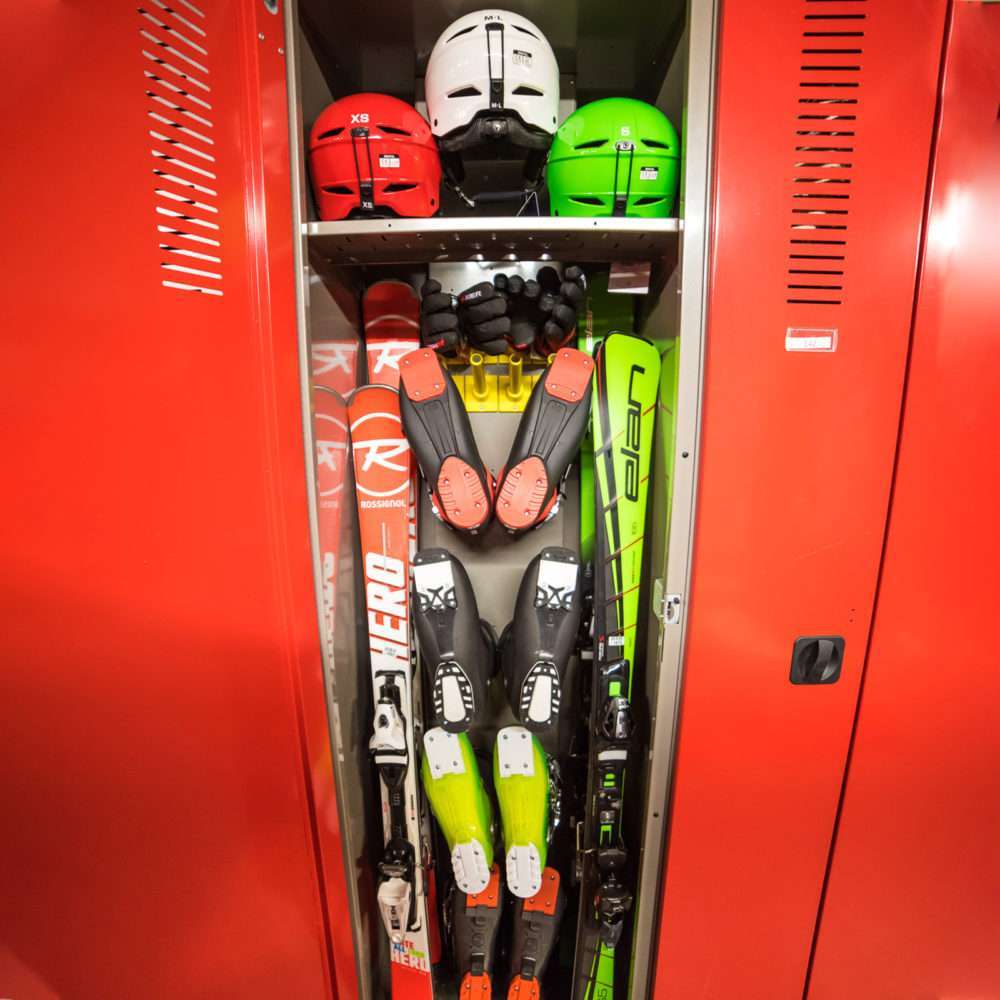 Clearing out your skis from the car every morning and putting them back in every evening can become tiresome over time. It doesn't have to be! Take advantage of our offer: Starting from €6, your ski equipment can be stored in our heated ski depot, waiting for its next descent!
Is it time for a new ski setup? Whether it's ski goggles, a snowboard, or poles, we have a state-of-the-art selection for you! The skis need to be tested, and the slopes of Grebenzen are perfect for that!